Maintaining Your Records
You must keep a copy of your safety plan and policies available for everyone in the business at all times.
That's why we recommend keeping printed copies in the office, rather than on the computer.
Tip: It's a good idea to keep your driver records secure in a locked file cabinet, and to protect any digital records with a password.
As you saw in the tour, not all records are started in the office. The picture below shows an example of three kinds of records. It shows how they move from the driver who made the record to the office.

Three examples of record maintenance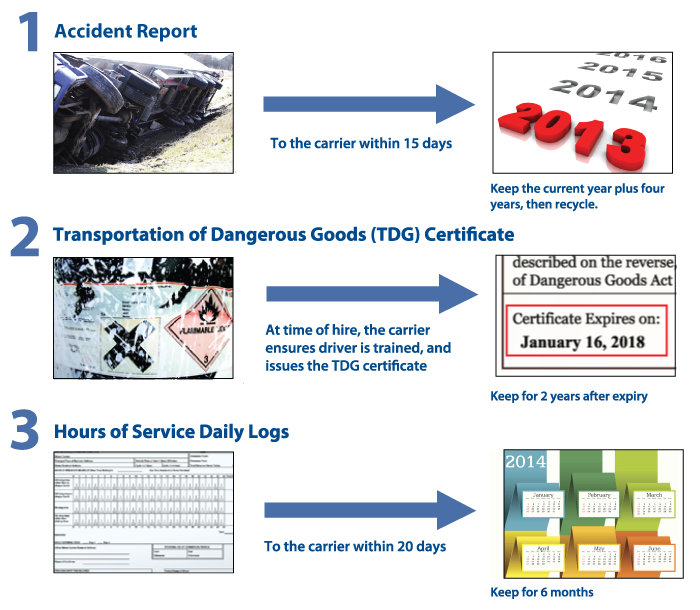 In the next three modules (Driver Requirements, Hours of Service, and Vehicle Maintenance) you will see other charts that show you how long to keep records.

The Motor Vehicle Act Regulations says when you must file these records, and for how long you must keep them. You will learn how long to keep other records in the following course modules—and you can also refer to the National Safety Code Regulations' page on "Record Keeping At-a-Glance".