Monitoring HOS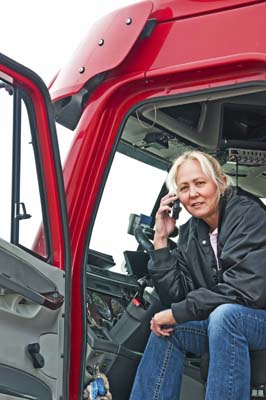 While you and your drivers are equally responsible for working within hours of service rules, the regulations state you must monitor your drivers.
You and your dispatcher should be the experts in hours of service rules. So make sure you have the appropriate training.
Have your drivers give regular updates to yourself or one other person you name. If you have a dispatcher, have them receive updates.

Drivers can tell the dispatcher the number of hours in each status: driving, on duty and off-duty.
The dispatcher can listen for updates that report too much time spent driving or on duty.
The dispatcher should be prepared to ask questions. For example, is there extra driving because of an unforeseen event (an accident, or inclement weather)?


Use a monitoring tool such as a log or spreadsheet to record your drivers' hours of service as they report them to you (or the dispatcher). This way, you'll know if your driver is getting close to the maximums. Keep track of:

The total number of hours the driver was on duty in the last 24 hours.
The total number of hours the driver has been driving.
The total number of hours for the cycle.