Keep Record of Maintenance Done
Use one form to record all maintenance and repairs for each vehicle.
Any time you have the vehicle serviced, attach a copy of the invoice to the maintenance form for that vehicle. (You'll also find this downloadable vehicle maintenance form in the Resources section for Module 4.)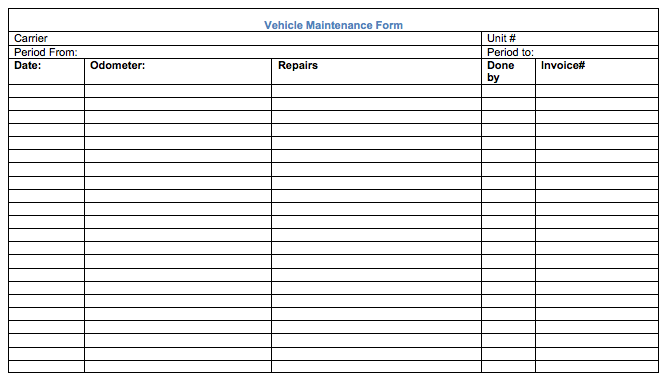 Download - Vehilce Maintenance Form

Tip: It helps to have the vehicle maintenance form at the front of a file folder where you keep all the invoices for repairs and service.