Good Vehicle Maintenance
Along with scheduled inspections and maintenance, your drivers must inspect the vehicle before every trip. The requirements for these inspections identify twelve areas, which are outlined in the Motor Vehicle Act Regulations. But these are a minimum. Your driver should never drive a vehicle that isn't in good working order, even if the item that isn't functioning isn't one of the twelve.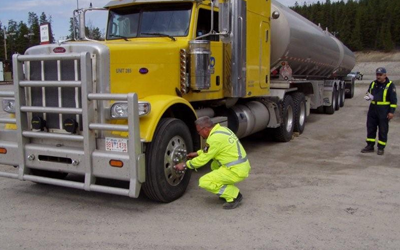 Not everything may seem like a serious safety issue. For example, you might not think a broken windshield wiper blade would be a hazard on the highway. But if that wiper blade smudges rather than clears a section of window that obscures the driver's vision, that could lead to an accident!

Note: The director of CVSE has the authority to establish standards for inspections. Approved facilities for commercial vehicle inspections can refer to the CVIP inspection manual. As a carrier, you just need to make sure you have set up a preventative maintenance schedule, and follow it.